Impacto de buenas prácticas de recursos humanos en el comportamiento de los colaboradores de dos entidades financieras en Paraguay
Sandra Desireé Benítez Gaona

Universidad Americana

Sandra Pertile

Universidad Americana
Palabras clave:
Recursos humanos, buenas prácticas, entidad financiera, impacto, comportamiento organizacional
Resumen
La investigación analizó el impacto de las buenas prácticas de recursos humanos en el comportamiento de los colaboradores de dos entidades financieras del Paraguay en el año 2018. El estudio utilizó el enfoque cuantitativo de corte transversal, con alcance descriptivo-correlacional. La población fue de 732 empleados con una muestra de 125 funcionarios. La información se recolectó mediante un cuestionario tipo Likert remitido a través de la aplicación WhatsApp. Las buenas prácticas incluyeron: reclutación selectivo, formación y desarrollo, evaluación del desempeño, remuneración por desempeño, promoción interna, comunicación interna, trabajo de equipo, puesto flexible, participación decisiones y seguridad laboral. El comportamiento organizacional constituido por: la confianza interpersonal incluía un ítem, y la confianza organizacional: pertenencia, participación y lealtad. Las buenas prácticas más valoradas fueron el trabajo en equipo (: 3,71) y el puesto flexible (: 3,66), evidenciando una correlación moderadamente positiva entre la formación-desarrollo y la confianza (r: 0,622), la evaluación del desempeño y el compromiso organizacional (r: 0,622). Cuanto más se desarrollan las prácticas de formación y desarrollo, trabajo en equipo, evaluación del desempeño, remuneración por desempeño, promoción y comunicación interna, participación en decisiones y puesto flexible, más se incrementa el compromiso hacia la organización.
Citas
Ahmad, S., & Schroeder, R. (2003). The impact of human resource management practices on operational performance: recognizing country and industry differences. Journal of Operations Management, 21(1), 19-43. doi: 10.1016/S0272-6963(02)00056-6
Aryee, S., Budhwar, P., & Chen, Z. (2002). Trust as a mediator of the relationship between organizational justice and work outcomes: Test of a social exchange model. Journal of Organizational Behavior, 23 (3) 267-285. doi:10.1002/job.138
Cappelli, P., & Neumark, D. (2001). Do "high-performance" work practices improve establishment-level outcomes?. ILR Review, 54(4), 737-775. doi.org/10.1177/001979390105400401
Cook, J., & Wall, T. (1980). New work attitude measures of trust, organizational commitment and personal need non‐fulfilment. Journal of occupational psychology, 53(1), 39-52. https://doi.org/10.1111/j.2044-8325.1980.tb00005.x
Den Hartog, D., Boselie, P., & Paauwe, J. (2004). Performance management: A model and research agenda. Applied psychology, 53(4), 556-569. doi.org/10.1111/j.1464-0597.2004.00188.x
Dubrin, A. (2004). Fundamentos del Comportamiento Organizacional (2da. ed.). México: Thomson Editores SA.
Gould-Williams, J. (2003). The importance of HR practices and workplace trust in achieving superior performance: A study of public-sector organizations. The Internacional Journal of Human Resource Management, 14(1), 28-54. doi.org/10.1080/09585190210158501
Guest, D. (1989). Human resource management: Its implications for industrial relations and trade unions. In J. Storey. New Perspectives on Human Resource Management (pp. 41-55). London: Routledge.
Guest, D. (1997). Human resource management and performance: A review and research agenda. International Journal of Human Resource Management, 8(3), 263-276. doi.org/10.1080/095851997341630
Guest, D., & Conway, N. (1999). Peering into the black hole: The downside of the new employment relations in the UK. British Journal of Industrial Relations, 367-389. doi.org/10.1111/1467-8543.00133
Guthrie, J., Flood, P., Liu, W., & MacCurtain, S. (2009). High performance work systems in Ireland: human resource and organizational outcomes. The International Journal of Human Resource Management, 20(1), 112-125. doi.org/10.1080/09585190802528433
Hellriegel, D., y Slocum, J. (2009). Comportamiento Organizacional (12da. ed.). México: Cengage Learning.
Johnson, R. y Kuby, P. (2016). Estadística Elemental (11a. ed). México D.F.: Cengage Learning.
Legge, K. (2005). Human Resource Management: Rhetorics and Realities (Anniversary ed.). Nueva York: Palgrave Macmillan.
Luhmann, N. (1979). Trust and Power. Toronto: New York.
Meyer, J., & Allen, N. (1991). A three-component conceptualization of organizational commitment. Human resource management review, 1(1), 61-89. doi.org/10.1016/1053-4822(91)90011-Z
Moliner, M. (1988). Diccionario de uso del español. Madrid: Gredos.
Parker, S., Williams, H., & Turner, N. (2006). Modeling the antecedents of proactive behavior at work. Journal of applied psychology, 91(3), 636-652. doi.org/10.1037/0021-9010.91.3.636
Porter, L., Steers, R., Mowday, R., & Boulian, P. (1974). Organizational commitment, job satisfaction, and turnover among psychiatric technicians. Journal of Applied Psychology, 59(5), 603-609.
Scribb. (19 de enero de 2017). Marco conceptual: variables mediadoras. Recuperado de https://www.scribbr.es/estructura/marco-conceptual-variables-mediadoras/
Villarroya, M. (2011) Las prácticas de recursos humanos y el rendimiento organizacional. Un estudio contextualizado en la Administración Local Catalana. (Tesis doctoral). Recuperada de https://www.tdx.cat/handle/10803/90243
Wiener, Y. (1982). Commitment in organizations: A normative view. Academy of Management review, 7(3), 418-428. doi.org/10.5465/amr.1982.4285349
Wright, P., McMahan, G., & McWilliams, A. (1994). Human resources and sustained competitive advantage: a resource-based perspective. International Journal of Human Resource Management, 5(2), 301-326. doi.org/10.1080/09585199400000020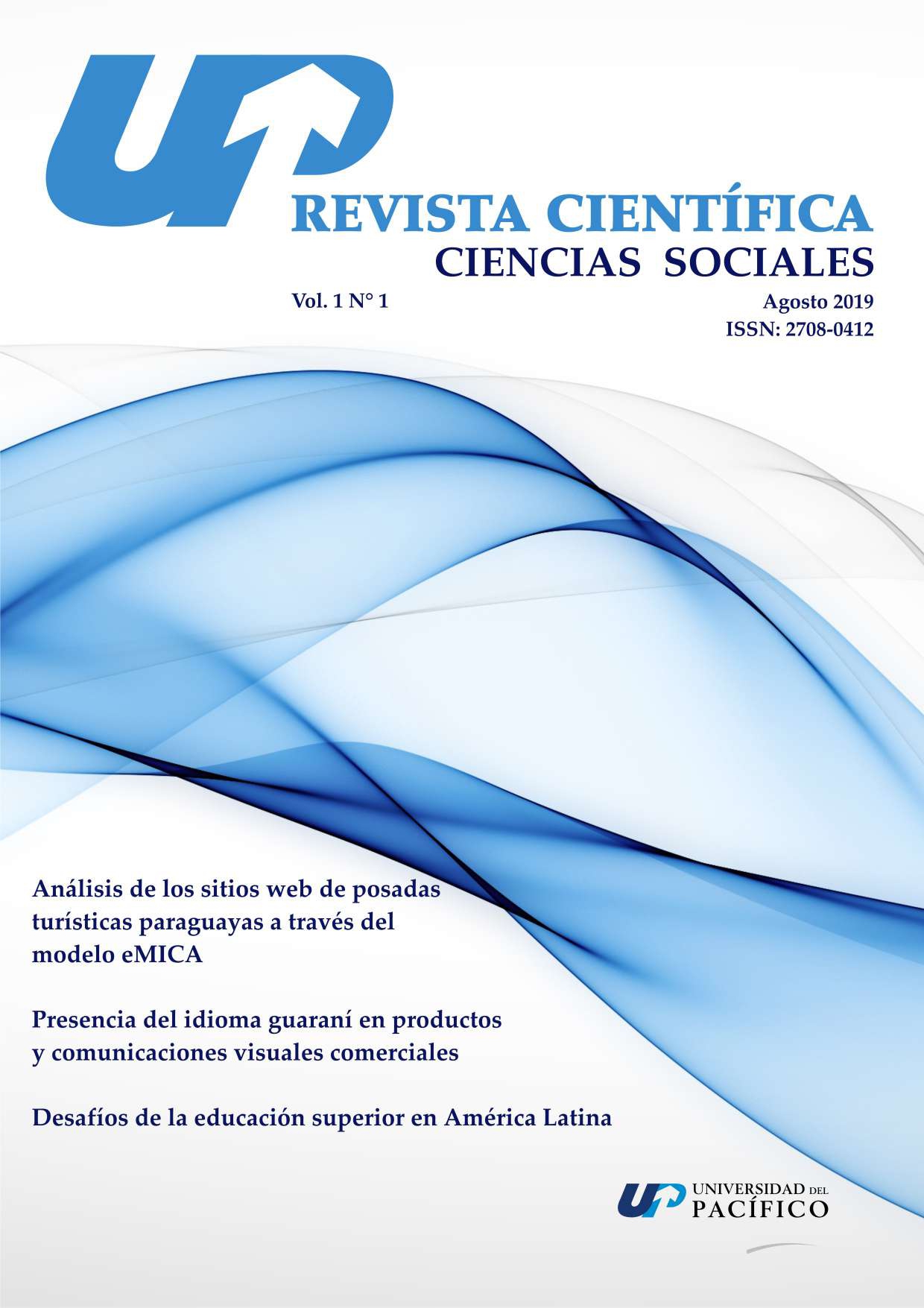 Sección
Artículos Originales